Institutional Catering
Systematic menu planning is of major importance especially in institutional catering. Menu variety as well as customised nutritional concepts play just as much a key role as high standards of quality, food safety and cost efficiency. Agrarfrost offers you product concepts that are specially geared to your daily needs.
Our range of potato products offers many attractive options and has been specially developed to meet the requirements of commercial kitchens. Furthermore, Agrarfrost products offer a high level of convenience and cost efficiency in your kitchen, e.g. due to simple and easy portioning and less waste.
The professional products can be very easily refined to suit individual requirements. They combine time saving, reliable success and scope for your own creativity.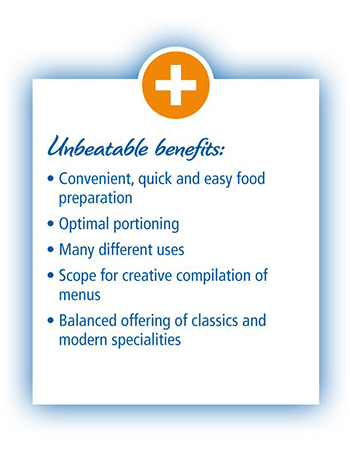 Here you will find other attractive solutions that are specially geared to your needs: