Fast Food, Snack Bar & Pub
The market for Fast Food restaurants, snack bars and pubs is highly popular. It offers consumers an opportunity to enjoy a reasonably priced tasty meal at any time. Apart from great taste and quality, service and speed are also of major importance. Our product range makes it possible for you to offer your guests maximum taste with minimum handling effort, within a minimum amount of time.
Geared to your needs, Agrarfrost offers a range of top-quality potato products that guarantee speed and efficiency in food preparation, while ensuring outstanding quality. If speed is of the essence, our 90 sec. fries provide an optimal solution: you will have prepared the products for your guests, ready to eat, within 90 seconds. In peak hours you can thus minimise food preparation time, which, in fact, will make things easier in the hectic kitchen routine. In addition to French fries there are many different options available, such as Wedges, Black Pepper Waves and other innovative products.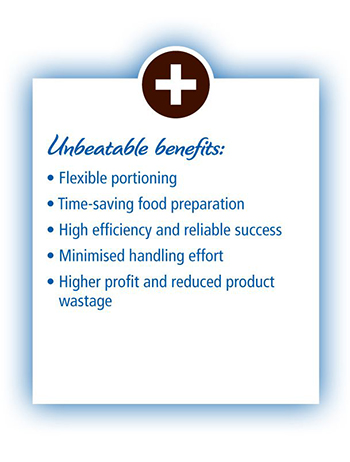 Here you will find other attractive solutions that are specially geared to your needs: